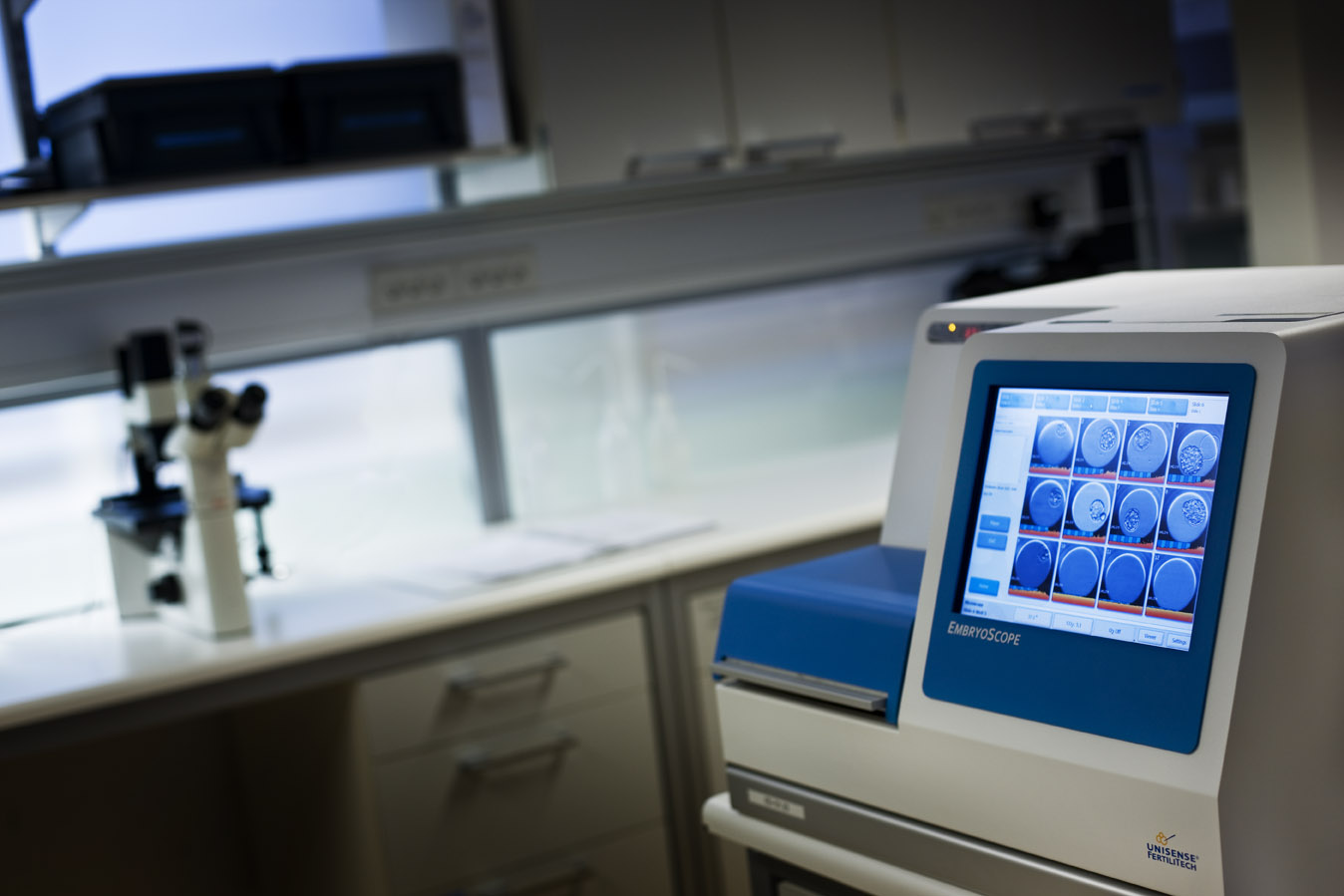 The Time-lapse incubation systems Geri, Embryoscope and Eeva make of the Reproduction Unit HLA Vistahermosa a nationally reproduction reference centre. This cutting-edge and sophisticated technology increases considerably the success rates as it is possible to make a precise selection of the embryos with greater potential of implantation.
The Time-lapse incubation systems Geri, Embryoscope and Eeva are continuously taking detailed photographs of the embryos and makes it easier to analyse its complete evolution, growth and development dynamics as well as the number of cells and its nuclei. With this information it is possible to evaluate the ability that each embryo has to achieve a successful pregnancy and, therefore, eliminate all existing subjectivity of the traditional evaluation.
An international study carried out by the Fertility & Sterility magazine on Time-lapse technology showed an interesting fact on the data reflected when comparing this technology with the standard incubation methods. It indicated that patients on which this new technology was used had 23% more probabilities of pregnancy and were 36% less susceptible to abortion.
Personalised Treatments
Geri and Embryoscope are two types of special incubators that include a recording system allowing us to visualise, control and analyse at all times the development of the embryo with no need to alter its in vitro growing conditions.
These type of systems improve the success rates of couples which, because necessity or simple choice, a single embryo needs to be transferred. They also improve success rates in cases of repetitive implantation failure by transferring "apparently" healthy embryos, as well as in processes, in which few quality embryos are obtained, to be able to analyse with precision.
The EEVA is a special microscope that by means of a software, with an algorithm based in more than 74 morphological parameters, is capable of analysing the development of any of the embryo in culture and classify automatically its capacity for implantation.
This system is vital for those couples that during their previous cycles have had their embryos with the same quality and makes difficult to select the optimal to transfer. With the help of such technology, we can obtain the best quality embryo to achieve a full-term pregnancy.