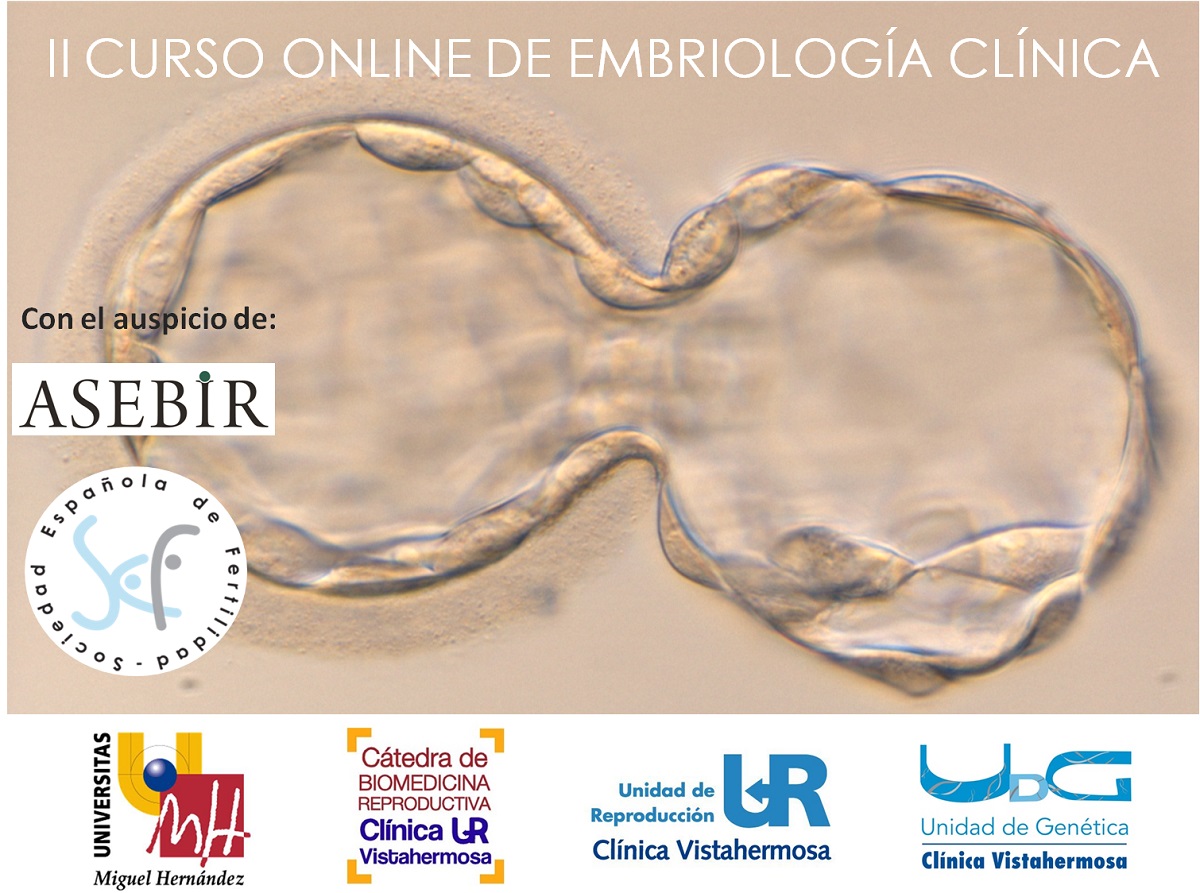 The II Course on Clinical Embryology is entirely taught in online mode, it is approximately 20 hours long and is taught through the EdX virtual platform of the University Miguel Hernández (genx.edx.umh.es), sponsored by the Association for the Study of the Reproduction Biology (ASEBIR) and the Spanish Society Fertility (SEF).
The course is divided into four distinct subject areas: the first subject area is intended to review the most important aspects of the reproduction biology and the assisted reproduction techniques. The second and third subject areas will review the main procedures used in the andrology and embryology laboratory and, finally, the fourth subject area will examine the key concepts of the cryopreservation biology and the techniques used in the cryobiology laboratory.
This training activity is addressed to graduates in Biology, Medicine, Pharmacy, Biochemistry and similar graduates, as well as to other professionals that work in the field of Reproductive Medicine. Students in their final year of such degrees will also be accepted.
More information is available in the School of Reproductive Medicine and Genetics website (genx.edx.umh.es) or by sending and email to infogenx@umh.es.