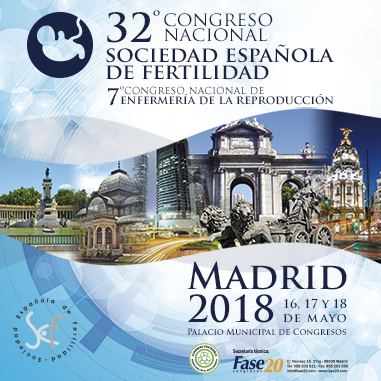 From the 16th to the 18th May, the Municipal Congress Palace in Madrid will host the 32º edition of the Spanish Fertility Society's National Congress and the 7º National Congress of Reproductive Nursing, significant events in which members of the Reproductive Unit from the Vistahermosa Clinic in Alicante will play an important role.
We are referring to Bernardo Fernandez Martos and Itziar Larrauri Vicens, who will pass on their experience on aspects of assisted reproduction to the participants in several working sessions during which the contribution of the paramedic group to the working team in a reproduction unit will be discussed.
During the Thursday session, in the afternoon and under the heading "Reflexions and future of the working groups", Bernardo Fernandez will intervene as speaker ( coordinator of the Nursing area in the Reproductive Unit
of Vistahermosa clinic in Alicante).  In addiditon Bernardo Fernandez has been chosen as President of the Scientific Committee of the Congress.
Under the heading " The contribution of the Paramedic Group to the working team in a Human Reproductive Unit" a roundtable discussion will be held on Friday morning in which Itziar Larrauri Vicens, Patient Manager of the International Department of Vistahermosa Clinic will intervene.