Since 1983, we underlie our success in a work model that combines TRAINING, RESEARCH and TEACHING. The Reproduction Unit is the current location for the Chair of Reproductive Medicine of the University Miguel Hernandéz and the Master's Degree in Reproductive Medicine and Genetics. This Master's Degree has been already held 20 times.
We are proud to be able to offer our patients success rates above the standards published by the Spanish Society of Fertility.
The HLA Vistahermosa Reproduction Unit, home office of the Reproduction International Group UR, has experience, rigour. It also has results regarding the fertility field, performing more than 11.000 procedures each year.
What makes us different
Hospital location. We can't see ourselves setting reproduction centres out of a hospital environment. Our patients feel safer and more protected knowing that we are located in a healthcare infrastructure as the HLA Vistahermosa hospital clinic. One of the state-of-the-art and newest centres of the Valencian Community.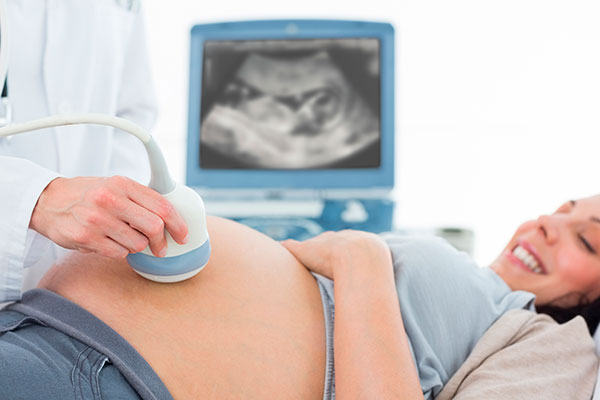 Personalised treatment. We don't work with patients, we work with people and therefore we offer a personal, convenient and reliable service. Our priority is to provide the most complete information possible and clarify any doubts that may arise when choosing the most suitable treatment in each case.
Multidisciplinary team. We understand that the difficulties in the reproductive processes have to be treated from different fields in order to be able to cover them completely. The centre director, José López Gálvez, works in coordination with a multidisciplinary team made up of Gynaecologists, Embryologists, Geneticists, Andrologists, Anaesthetists, Nursing staff, Auxiliary Nursing Staff, and Administrative staff, among others, to study each case and to meet any request on the different procedures. The team also has the support of other complementary medical specialties in the Hospital, as for example; radio-diagnosis (MRI scans, CT, etc), endocrinology, nutritionists, minimally invasive general surgery, etc.
Time optimisation for the patient. Our entire team works together in order to avoid any delay when carrying out the reproduction treatments. This is beneficial for our patients and, thus, avoids the concerns and unease at the beginning of the processes.
Cutting-edge technology. Our continued investment in cutting-edge technology enables us to perform any reproduction technique. We are national level pioneers and one of the few international centres to bring together, in our Embryology laboratory, all the Time-lapse systems.
Complex processes.. We are specialised in the following type of problems: repeated miscarriages, implantation failures, semen pathology in males, genetic alterations. We can carry out any kind of preconception, preimplantation or prenatal study; or the donation of female or male gametes. We currently have a laser that allows us to study the embryo in its final stage of development.
International department. We provide assistance, advice and information from the very first moment you contact us. We also take care of all the problems so that distance is not a problem.
Quality of the processes. This is a priority in our job. We are audited by governmental institutions and external and internal auditors every year and we manage to obtain the best ratings in this field.
Rates and results. Our results are well above the averages published in the Spanish Fertility Society. This allows us to offer a Warranty Program which refunds the patient the cost of the treatment if the desired pregnancy is not successful.
Quality guarantee
Quality is not an end for us, it's a mean and is determined by the satisfaction of our clients. What we do provide in all the processes is our added value as well as the equipments and installations that are constantly renewed.
Our know-how is the excellence based in training and teaching. We continuously provided training courses to our team in order to improve and innovate in knowledge and experiences that take shape in our work. Proof of this are the official controls and accreditations that our centre has: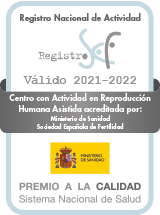 Registration Certificate from the Official Register of Healthcare Centres, Services and Establishments of the Valencian Community for all the Assisted Reproductive Technology.
National External Quality Control Program of Assisted Reproduction Laboratory (CEIFER).
Spanish External Quality Control Program for Semen Analysis (CEIFER).
ISO 9001 Quality Management System.
AENOR 14001 Environmental Management System quality certificate.
Quality Certificate with internal auditing from HLA Hospital Group.
National Register of the Spanish Society of Fertility (SEF).
Registration committee's registration stamp of the Spanish Society of Fertility (SEF) as an accredited centre certified by the National Health System.
Company quality audit by OZOOA International.
Authorisation to freeze eggs and ovarian tissue for fertilisation in fertility preservation programmes by the Department of Health of the Community of Valencia.
Facilities
The Reproductive Unit Vistahermosa is located in the HLA Vistahermosa Hospital of Alicante. Therefore it is possible to safely cover any unforeseen event with the guarantees of a private hospital.
The HLA Vistahermosa clinic has been elected as the best private centre of Alicante and is in the TOP 20 in Spain.
Our hospital facilities meet the following:
Gynaecology, andrology, genetics and psychology.
Reproduction, gynaecology and andrology operating rooms.
Embryology and Andrology laboratories.
Reproductive Genetics area
Teaching area in the assembly hall, library and offices.
Individual rooms with own nursing staff.
In order to work in a coordinated manner, our facilities share a same space. This allows us to perform procedures inside the hospital improving the treatments' time and cutting down the costs. It is essential in order to maximise the chances of success.
Privacy, security, comfort and serenity prevail in all the treatments, guaranteeing our willingness in the conditions in order to success.
We have all the latest advances in assisted reproduction techniques effectively tested, always guaranteeing the maximum success rates. We remain committed to the work ethic, investing in research, development and innovation to offer exclusive treatments.
Complementary facilities:
General laboratory: hormones, microbiology or biochemistry.
Radiology: conventional radiology, MRI scan, TAC, 4D high resolution ultrasounds, mammography…
Operating rooms for endoscopic surgery: Hysteroscopy-laparoscopy.
Post-Anaesthesia recovery rooms.
Rooms.
Hospital: facilities and surgery and endocrinology services.
24 hours emergency service.
24 hours gynaecology service.
Other services: cafeteria, parking, direct access to public transport.
¿Why choose UR Vistahermosa?
This acquired experience is undoubtedly extremely valuable for couples who want to have children and can't. Our ongoing training, research and education (we organise academic lectures and a University Master's course) means that the results of our procedures are far superior to those of other clinics.
Being located right inside a hospital makes our patients feel safer and more protected knowing that we have access to all the services provided by one of the most advanced and modern clinics in the Valencian Community and Spain. We do not set up Reproduction Units outside a hospital environment.
Our quality commitment is based on a personalised service. We work with people; we do our utmost to make them feel comfortable, so that they put their trust in us, which is essential for this type of treatment. In view of this we provide our staff with ongoing training so that they work hard every day to make our patients' dreams of having a baby come true.
Our team of professionals specialise in the following areas: gynecology, genetics, embryology, andrology, anesthesia, nursing, medical assistance and admin. Their work is coordinated by Dr. López Gálvez and together they study each particular case so that the appropriate team can satisfy patients' specific needs.
Our ongoing investment in the latest equipment enables us to carry out any assisted reproductive technique. We specialise in the most complex procedures such as pre-implantation genetic diagnosis and we also specialise in the donation of gametes (ova and sperm).
Our International Department that is run by Salomé López Garrido, will deal with all the paperwork and formalities as soon as you first contact the Reproduction Unit. In this way, distance isn't a problem. If you have any enquiries, please ask. We are here to help you.
We finance your fertility treatment
Do not worry about the payment method
We provide you with the best financing options so that you can undertake, in the best possible way, the beginning of your treatment. We will look for the most beneficial and flexible way for each of the cases.
Furthermore, this process will be very comfortable as all the paperwork is done in our facilities.
Request information for your customised financing.
Have any questions?
If you need more info, please contact us through the form below
In compliance with current regulations on Protection of Personal Data, we inform you that the data you provide will be treated by UNIDAD DE REPRODUCCIÓN ASISTIDA S.L., in order to manage and respond to your request. In this sense, we inform you that the legal basis of the management treatment and response to requests is based on the legitimate interest of THE ENTITY, as well as on the fulfillment of a legal obligation.
Likewise, we inform you that you can access, rectify and delete the data, as well as exercise the rest of the rights recognized by the regulations, in the terms contained in the additional information that you can consult in the ASISA Data Protection Policy, which appears at the bottom of our website www.urvistahermosa.com.