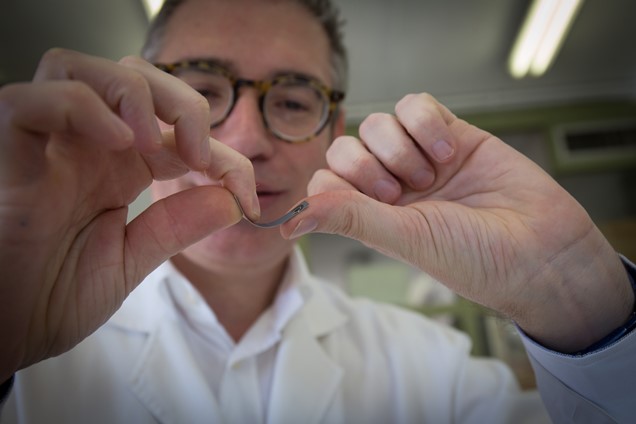 Research, promoted by the HLA Vistahermosa Reproduction Unit, and performed for 10 years by the Institute of Applied Electrochemistry at the University of Alicante, has resulted in the creation of a sensor capable of measuring the feasibility of embryo implantation and development.
Finding criteria for selecting the optimal embryos transferred, according to the metabolic changes produced in its development environment, was the objective that encouraged the centre to initiate the investigation and analysis of the proteins generated in the embryo culture resulting in an in vitro fertilisation.
In order to develop the project, the HLA Vistahermosa Reproduction Unit teamed up with the Institute of Electrochemistry at the University of Alicante, managing to create an electrochemistry sensor capable of detecting the possibilities of implantation and evolutionary development of the embryo according to metabolic parameters.
It is a simple, practical, economical, affordable and universal method in which the success rates will make possible to implant only a single embryo and avoid therefore multiple pregnancies.
By establishing this device, the HLA Vistahermosa Reproduction Unit reveals its permanent and good cooperation with the universities of Alicante; University of Alicante and University Miguel Hernández. Particularly important is the cooperation with the Medical school of UMH that allows to perform different teaching and research activities.
This investigation project is currently in a marketing stage and will be placed on the market in a very short space of time.